#MeToo Movement and Gender Lense Investing: Part II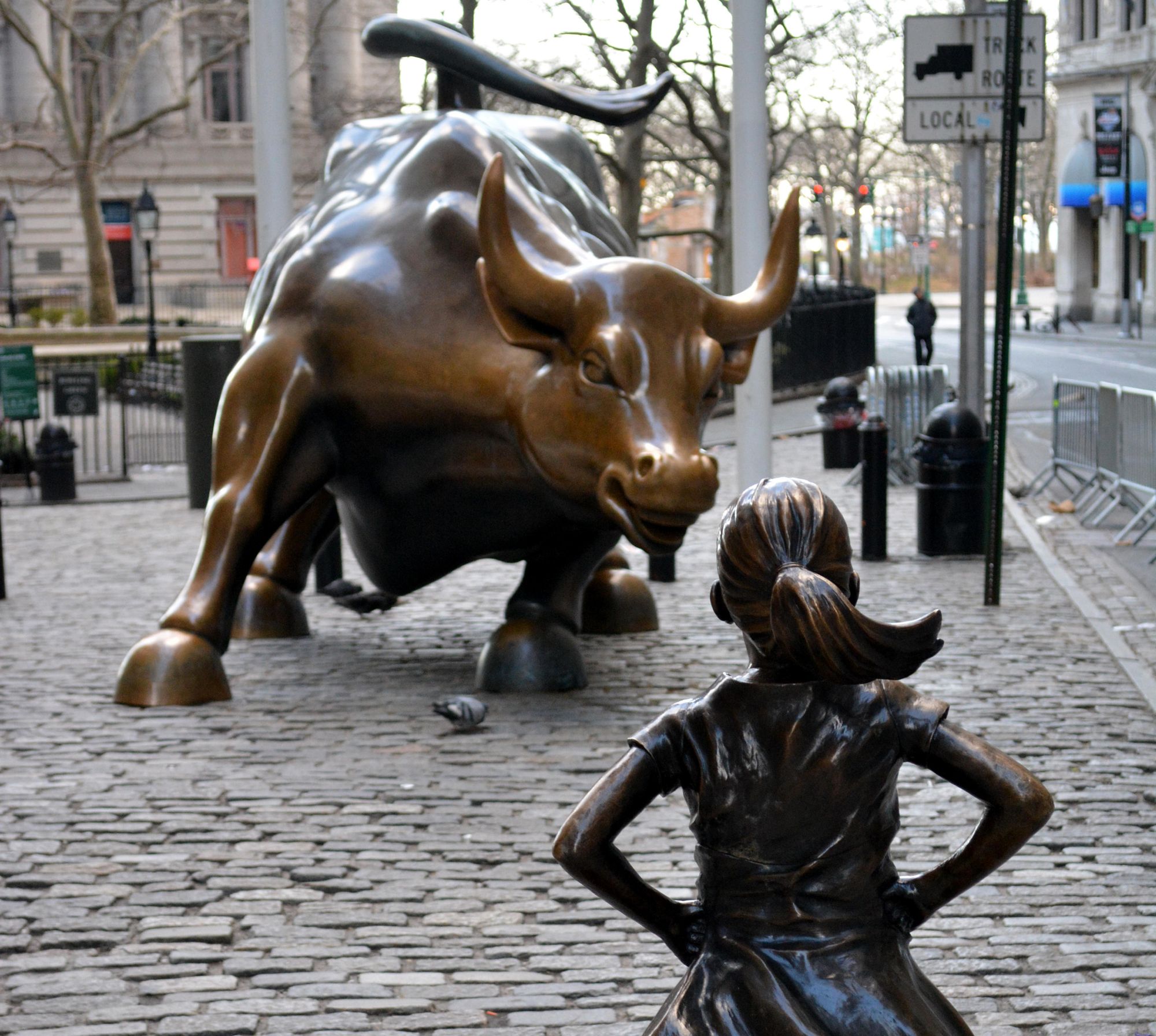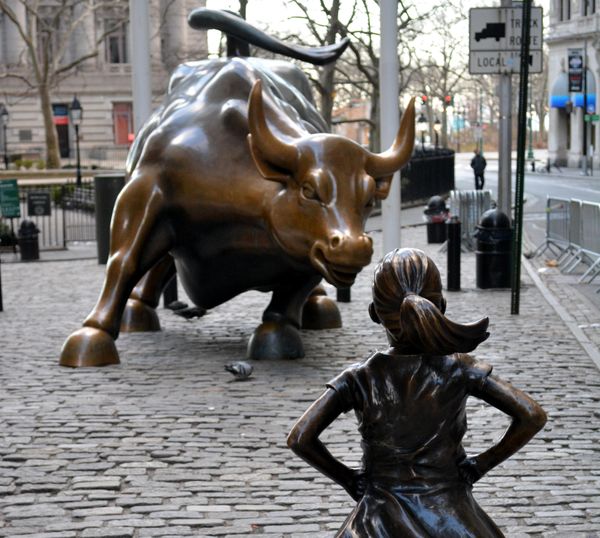 Identifying 210 Companies that could face #MeToo Investment Risks
Introduction
This is the second part of our series where we explore the importance of how well a company performs on Censible's Women in Leadership Ratings, and how its gender diversity rating correlates with positive stock performance as well as potential hidden, off-balance sheet risks.
In Part I, we focused on how companies with gender diverse executive teams have delivered higher profitability and return on equity compared to industry peers with male dominated leadership teams. Meanwhile, the #MeToo movement has created substantial awareness surrounding allegations of sexual assault and misconduct by several executives resulting in severe disruptions to the associated businesses. While investors can positively screen for gender diverse companies using Censible's Women in Leadership Ratings, can investors also apply Censible's ratings framework to systematically identify companies that face a higher potential for risk of future misconduct or harassment incidents among executives?
Building a Negative Screen
To begin building a negative screen, Censible decided to focus on founder led companies that have a founder currently serving as either CEO, COO, Chairman or President. Not only would a celebrated founder perhaps generate larger media coverage from a misconduct allegation, but research has also shown that founder led companies have demonstrated outperformance relative to non-founder led companies. Therefore, a sudden departure could be problematic for the underlying operating fundamentals of the business. Additionally, the departed founder's concentrated ownership position has the potential to create internal turmoil as the company tries to move past the incident and recover its reputation.
Our screen yields 210 companies that could carry additional #MeToo risks. While the sample size of affected public companies currently is too small to provide a robust statistical analysis, the companies on the list should at least give investors pause on whether the market is mispricing the potential corporate governance risks of a harassment or discrimination incident. What other metrics could we incorporate into a negative screen to perhaps build a more robust model?
Building a Better Model
What are additional variables and factors that could help develop a better quantitative metric?
Founder Age. Men over 55 have shown a larger implicit gender bias, and evidence should build over longer tenures where there is misappropriate behavior. The watchlist has a median executive age of 60 years old compared to a median executive age of 55 years old for S&P 500 companies.

Very Large Insider Ownership. Concentrated ownership may weaken board structures, rendering them ineffective to create change or oust an executive.

**Sexual Harassment Claims by Industry**. Industry type could also be a factor to consider if an industry typically has higher rates of harassment and misconduct. Additionally, large gaps in employee compensation by gender could indicate whether gender discrimination already exists.

Board Independence**.** In many instances, the board of founder led companies is an extension of the founder, potentially creating a conflict of interest. Censible's analysis of board independence demonstrated that founder led U.S. companies typically have 80% independent directors while companies on the watchlist have a median of 60% independent directors. Screening for "friends on the board", i.e. personal relationships and business contacts of founders, could be an additional factor to detect conflicts of interest.

Independent Chairman. Could a founder serving as the chairman of the board suggest a higher incidence of wrongful conduct? 70% of the watchlist, including Wynn Resorts and Guess?, have founders serving as the chairman.

Rate of Progress. In 2017, a record high of 36% of board seats were filled by women. Companies that currently lack executive gender diversity, but show commitment to improving the status quo, may have a reduced risk of an incident occurring.
As we mentioned in Part I, the market seems to be pricing a 20% haircut in valuation if a sexual misconduct or harassment incident occurs. Should the companies on our watchlist trade at lower multiples than peers? Should the put options for these companies have a higher implied volatility and positive skew? At what point does the benefit of outperformance by a founder in the executive seat become outweighed by increased concentration risk by his or her behavior? These are some questions and ideas that could help further refine a quantitative metric for #MeToo risks, and how a metric could be integrated into more traditional financial modeling and valuation.
So is ESG-related analysis simply a "feel good" metric, acting as a barometer for social impact? Or, is it something that all investors should include in the investment decision process? In Part III, we will explore why it is not such a black or white issue, but rather a natural evolution in approaching long-term investment objectives to help mitigate risks, assess investment opportunities as well as a means to incorporate a more personalized approach to values-based investing.
Companies Screened for MeToo Risks
| Company | Absolute Score | Sector | Executive | # OF FEMALE EXECS | % Female Directors |
| --- | --- | --- | --- | --- | --- |
| RealPage | 0.0 | Technology Services | Stephen Winn | 0 | 0.0 |
| Virtu Financial | 0.0 | Finance | Vincent Viola | 0 | 0.0 |
| Veeva Systems | 0.0 | Technology Services | Mitch Wallace, Peter Gassner, Matthew Wallach | 0 | 0.0 |
| Dicerna Pharmaceuticals | 0.0 | Health Technology | Douglas Fambrough | 0 | 0.0 |
| Alpha & Omega Semiconductor | 0.0 | Electronic Technology | Yueh-Se Ho, Mike Chang | 1 | 0.0 |
| HCI Group | 0.0 | Finance | Paresh Patel | 0 | 0.0 |
| Preferred Apartment Communities | 0.0 | Finance | Leonard Silverstein, John Williams | 0 | 0.0 |
| Inter Parfums | 0.0 | Consumer Non-Durables | Philippe Benacin, Jean Madar | 0 | 0.0 |
| Continental Resources | 0.0 | Energy Minerals | Harold Hamm | 0 | 0.0 |
| SKECHERS USA | 0.0 | Consumer Non-Durables | Robert Greenberg | 0 | 0.0 |
| Hackett Group | 0.0 | Commercial Services | Ted Fernandez, David Dungan | 0 | 0.0 |
| Arlington Asset Investment | 0.0 | Finance | Eric Francis Billings | 0 | 0.0 |
| Sonic Automotive | 0.0 | Retail Trade | Bryan Scott Smith, Ollen Bruton Smith | 0 | 0.0 |
| OSI Systems | 0.0 | Electronic Technology | Deepak Chopra | 0 | 0.0 |
| Vanda Pharmaceuticals | 0.0 | Health Technology | Mihael Hristos Polymeropoulos | 0 | 0.0 |
| Nutanix | 0.0 | Technology Services | Dheeraj Pandey | 0 | 0.0 |
| PDF Solutions | 0.0 | Electronic Technology | John Kachig Kibarian | 1 | 0.0 |
| Sorrento Therapeutics | 0.0 | Health Technology | Henry Ji | 0 | 0.0 |
| Eagle Pharmaceuticals | 0.0 | Health Technology | Scott Tarriff | 0 | 0.0 |
| Ring Energy | 0.0 | Energy Minerals | Lloyd Timothy Rochford | 0 | 0.0 |
| Select Medical Holdings | 0.0 | Health Services | Robert Ortenzio | 0 | 0.0 |
| Infinera | 0.0 | Electronic Technology | David Welch | 0 | 0.0 |
| Ambarella | 0.0 | Electronic Technology | Feng-Ming Wang | 0 | 0.0 |
| Collegium Pharmaceutical | 0.0 | Health Technology | Michael Thomas Heffernan | 1 | 0.0 |
| Xencor | 0.0 | Health Technology | Bassil Dahiyat | 0 | 0.0 |
| Chromadex | 0.0 | Process Industries | Frank Jaksch | 0 | 0.0 |
| Reata Pharmaceuticals | 0.0 | Health Technology | J. Warren Huff | 0 | 0.0 |
| Masimo | 0.0 | Health Technology | Joe Kiani | 0 | 0.0 |
| Turning Point Brands | 0.0 | Consumer Non-Durables | Thomas Helms | 0 | 0.0 |
| Intercept Pharmaceuticals | 0.0 | Health Technology | Mark Pruzanski | 0 | 0.0 |
| Ashford Hospitality Trust | 0.0 | Finance | Monty Bennett | 0 | 0.0 |
| GTY Technology | 0.0 | Finance | William Green, Joseph Tucci, Harry You | 0 | 0.0 |
| Interactive Brokers Group | 0.0 | Finance | Thomas Pechy Peterffy | 1 | 0.0 |
| KLX | 0.0 | Electronic Technology | Amin Khoury | 0 | 0.0 |
| Resolute Energy | 0.0 | Energy Minerals | Richard Betz | 0 | 0.0 |
| Applied Optoelectronics | 0.0 | Electronic Technology | Chih-Hsiang Lin | 0 | 0.0 |
| Primoris Services | 0.0 | Industrial Services | Brian Pratt | 1 | 0.0 |
| Approach Resources | 0.0 | Energy Minerals | J. Ross Craft | 1 | 0.0 |
| Virtusa | 0.0 | Technology Services | Kris Canekeratne | 1 | 0.0 |
| Dorman Products | 0.0 | Consumer Durables | Steven Berman | 0 | 0.0 |
| National Storage Affiliates Trust | 0.0 | Finance | Arlen Nordhagen | 1 | 0.0 |
| Platform Specialty Products | 0.0 | Process Industries | Martin Franklin | 0 | 0.0 |
| Extraction Oil & Gas | 0.0 | Energy Minerals | Matthew Owens, Mark Erickson | 0 | 0.0 |
| Silgan | 0.0 | Process Industries | R. Philip Silver, D. Greg Horrigan | 0 | 0.0 |
| Enzo Biochem | 0.0 | Health Technology | Elazar Rabbani, Barry Weiner | 0 | 0.0 |
| Hortonworks | 0.0 | Technology Services | Rob Bearden | 0 | 0.0 |
| Culp | 0.0 | Process Industries | Robert Culp | 0 | 0.0 |
| Werner Enterprises | 0.0 | Transportation | Clarence Werner | 0 | 0.0 |
| Cogent Communications | 0.0 | Communications | David Schaeffer | 0 | 0.0 |
| Parsley Energy | 0.0 | Energy Minerals | Bryan Sheffield | 0 | 0.0 |
| Preferred Bank | 0.0 | Finance | Li Yu | 0 | 0.0 |
| Sanchez Energy | 0.0 | Energy Minerals | Antonio Sanchez | 0 | 0.0 |
| Getty Realty | 0.0 | Finance | Leo Liebowitz | 0 | 0.0 |
| Cadiz | 0.0 | Utilities | Keith Brackpool | 1 | 0.0 |
| Gentex | 0.0 | Producer Manufacturing | Fred Bauer | 0 | 0.0 |
| STAG Industrial | 0.0 | Finance | Benjamin Butcher | 0 | 0.0 |
| WisdomTree Investments | 0.0 | Finance | Jonathan Laurence Steinberg | 0 | 0.0 |
| Terreno Realty | 0.0 | Finance | W. Blake Baird, Michael Coke | 0 | 0.0 |
| ProPetro | 0.0 | Industrial Services | Dale Redman | 0 | 0.0 |
| Chesapeake Lodging Trust | 0.0 | Finance | James Francis | 0 | 0.0 |
| Avista Healthcare Public Acquisition | 0.0 | Finance | Thompson Dean, David Fredrick Burgstahler | 0 | 0.0 |
| Kinsale Capital Group | 0.0 | Finance | Michael Kehoe | 0 | 0.0 |
| Hudson Technologies | 0.0 | Industrial Services | Kevin Zugibe | 0 | 0.0 |
| USANA Health Sciences | 0.0 | Consumer Non-Durables | Myron Wentz | 0 | 0.0 |
| Copart | 0.0 | Commercial Services | Willis Johnson | 0 | 0.0 |
| TG Therapeutics | 0.0 | Health Technology | Michael Sean Weiss | 1 | 0.0 |
| Cavium | 0.0 | Electronic Technology | Syed Basharat Ali, Muhammad Raghib Hussain | 1 | 0.0 |
| Workiva | 0.0 | Technology Services | Matthew Rizai, Martin Vanderploeg | 0 | 0.0 |
| AquaVenture Holdings | 0.0 | Utilities | Doug Brown | 0 | 0.0 |
| GMS | 0.0 | Retail Trade | Richard Mueller | 0 | 0.0 |
| LGI Homes | 0.8 | Consumer Durables | Eric Thomas Lipar | 2 | 0.0 |
| Clean Energy Fuels | 0.8 | Utilities | Andrew Littlefair | 1 | 0.0 |
| Matador Resources | 0.8 | Energy Minerals | Joseph William Foran | 1 | 0.0 |
| Cognex | 0.9 | Electronic Technology | Robert Shillman | 3 | 0.0 |
| ScanSource | 0.9 | Distribution Services | Michael Baur | 1 | 0.0 |
| Guidewire Software | 0.9 | Technology Services | Marcus Ryu | 1 | 0.0 |
| Endurance International Group | 1.2 | Technology Services | Hari Ravichandran | 1 | 0.0 |
| M.D.C. | 1.7 | Consumer Durables | Larry Mizel | 1 | 0.0 |
| Oasis Petroleum | 1.8 | Energy Minerals | Thomas Nusz, Taylor Reid | 1 | 0.0 |
| EchoStar | 1.8 | Electronic Technology | Charles William Ergen | 1 | 0.0 |
| Ultimate Software Group | 1.8 | Technology Services | Scott Scherr | 1 | 0.0 |
| TherapeuticsMD | 1.8 | Health Technology | Robert Finizio | 1 | 0.0 |
| Carrizo Oil & Gas | 1.8 | Energy Minerals | Steven Webster, Sylvester Johnson | 1 | 0.0 |
| MISTRAS Group | 1.9 | Industrial Services | Sotirios Vahaviolos | 1 | 0.0 |
| Antero Resources | 1.9 | Energy Minerals | Paul Rady, Glen Warren | 1 | 0.0 |
| Vicor | 1.9 | Electronic Technology | Patrizio Vinciarelli | 1 | 0.0 |
| Aclaris Therapeutics | 1.9 | Health Technology | Neal Walker, Christopher Powala | 1 | 0.0 |
| Supernus Pharmaceuticals | 1.9 | Health Technology | Jack Khattar | 1 | 0.0 |
| Xcerra | 1.9 | Electronic Technology | Roger Blethen | 1 | 0.0 |
| Abraxas Petroleum | 2.0 | Energy Minerals | Robert G. Watson | 1 | 0.0 |
| Ollie's Bargain Outlet | 2.0 | Retail Trade | Mark Butler | 1 | 0.0 |
| TransDigm Group | 2.1 | Electronic Technology | Nick Howley | 2 | 0.0 |
| General Communication | 2.1 | Communications | Ronald Duncan | 1 | 0.0 |
| Monolithic Power Systems | 2.1 | Electronic Technology | Michael Hsing | 1 | 0.0 |
| Speedway Motorsports | 2.2 | Consumer Services | Ollen Bruton Smith | 1 | 0.0 |
| Wave Life Sciences | 2.3 | Health Technology | Gregory Verdine | 1 | 0.0 |
| Home Bancshares | 2.5 | Finance | John Allison | 1 | 6.7 |
| Apptio | 2.5 | Technology Services | Sunny Gupta | 2 | 0.0 |
| NantHealth | 2.5 | Technology Services | Patrick Soon-Shiong | 1 | 0.0 |
| Allegiance Bancshares | 2.5 | Finance | Steven Retzloff, George Martinez | 0 | 6.7 |
| Photronics | 2.6 | Electronic Technology | Constantine S. Macricostas | 1 | 0.0 |
| REGENXBIO | 3.0 | Health Technology | Kenneth Mills | 2 | 0.0 |
| RadNet | 3.0 | Health Services | Howard Berger | 2 | 0.0 |
| ViaSat | 3.1 | Electronic Technology | Mark Dankberg | 2 | 0.0 |
| Laureate Education | 3.1 | Commercial Services | Douglas Becker | 0 | 7.7 |
| K2M Group | 3.1 | Health Technology | Eric Major | 2 | 0.0 |
| Edge Therapeutics | 3.1 | Health Technology | Brian Leuthner | 2 | 0.0 |
| Triumph Bancorp | 3.5 | Finance | Aaron Graft | 0 | 8.3 |
| Toll Brothers | 3.5 | Consumer Durables | Robert Toll | 0 | 8.3 |
| Las Vegas Sands | 4.0 | Consumer Services | Sheldon Gary Adelson | 0 | 9.1 |
| First Solar | 4.0 | Electronic Technology | Michael Ahearn | 0 | 9.1 |
| Dollar Tree | 4.0 | Retail Trade | Macon Brock | 0 | 9.1 |
| Groupon | 4.0 | Commercial Services | Eric Lefkofsky | 0 | 9.1 |
| DISH Network | 4.6 | Consumer Services | Charles William Ergen | 1 | 10.0 |
| Ashford Hospitality Prime | 4.6 | Finance | Monty Bennett | 0 | 10.0 |
| Healthcare Services Group | 4.6 | Health Services | Daniel McCartney | 0 | 10.0 |
| Live Oak Bancshares | 4.6 | Finance | Chip Mahan | 0 | 10.0 |
| KKR | 4.6 | Finance | George Rosenberg Roberts, Henry Kravis | 0 | 10.0 |
| Five Prime Therapeutics | 4.6 | Health Technology | Lewis Williams | 1 | 10.0 |
| Plug Power | 4.6 | Electronic Technology | George McNamee | 0 | 10.0 |
| PTC Therapeutics | 4.6 | Health Technology | Stuart Peltz | 1 | 10.0 |
| IPG Photonics | 4.6 | Electronic Technology | Valentin Gapontsev | 0 | 10.0 |
| American Financial Group | 4.7 | Finance | Carl Henry Lindner | 2 | 9.1 |
| Blackstone Group | 5.1 | Finance | Stephen Allen Schwarzman | 2 | 8.3 |
| Wayfair | 5.4 | Retail Trade | Niraj Shah, Steven Conine | 0 | 11.1 |
| Medical Properties Trust | 5.4 | Finance | Edward Aldag, Emmett McLean | 0 | 11.1 |
| Box | 5.4 | Technology Services | Aaron Levie | 1 | 11.1 |
| Green Dot | 5.4 | Finance | Steven Streit | 0 | 11.1 |
| Titan Machinery | 5.4 | Retail Trade | David Joseph Meyer | 0 | 11.1 |
| Tableau Software | 5.4 | Technology Services | Christian Chabot | 0 | 11.1 |
| Nu Skin Enterprises | 5.4 | Consumer Non-Durables | Steven Lund | 1 | 11.1 |
| Central Garden & Pet | 5.4 | Consumer Non-Durables | William Brown | 0 | 11.1 |
| Agree Realty | 5.4 | Finance | Richard Agree | 0 | 11.1 |
| CommerceHub | 5.4 | Technology Services | Francis Poore, Richard Jones | 0 | 11.1 |
| Neurocrine Biosciences | 5.4 | Health Technology | Kevin Charles Gorman | 1 | 11.1 |
| Green Bancorp | 5.4 | Finance | Manuel Mehos | 0 | 11.1 |
| Merit Medical Systems | 5.4 | Health Technology | Fred Lampropoulos | 1 | 11.1 |
| Summit Midstream Partners | 5.4 | Industrial Services | Steven Newby | 0 | 11.1 |
| Natera | 5.4 | Health Technology | Matthew Rabinowitz | 0 | 11.1 |
| Exelixis | 5.7 | Health Technology | Stelios Papadopoulos | 2 | 9.1 |
| Medicines | 5.8 | Health Technology | Clive Meanwell | 1 | 9.1 |
| First Foundation | 5.9 | Finance | Rick Keller | 1 | 10.0 |
| Primo Water | 6.4 | Consumer Non-Durables | Billy Prim | 0 | 12.5 |
| GTT Communications | 6.4 | Communications | H. Brian Thompson | 0 | 12.5 |
| New Relic | 6.4 | Technology Services | Lew Cirne | 0 | 12.5 |
| Rapid7 | 6.4 | Technology Services | Alan Matthews | 1 | 10.0 |
| Zogenix | 6.4 | Health Technology | Stephen Farr, Cam Garner | 0 | 12.5 |
| SBA Communications | 6.4 | Finance | Steven Bernstein | 0 | 12.5 |
| Superior Energy Services | 6.4 | Industrial Services | Terence Hall | 0 | 12.5 |
| Guess? | 6.4 | Consumer Non-Durables | Paul Marciano | 0 | 12.5 |
| Euronet Worldwide | 6.4 | Technology Services | Michael Brown | 1 | 12.5 |
| Syntel | 6.4 | Technology Services | Bharat Desai | 2 | 12.5 |
| Silicon Laboratories | 6.4 | Electronic Technology | Nav Sooch | 1 | 12.5 |
| NewLink Genetics | 6.4 | Health Technology | Nicholas Vahanian, Charles Link | 0 | 12.5 |
| Extra Space Storage | 6.4 | Finance | Kenneth Musser Woolley | 0 | 12.5 |
| Globus Medical | 6.4 | Health Technology | David Paul | 0 | 12.5 |
| DiamondRock Hospitality | 6.4 | Finance | William McCarten, Mark Brugger | 0 | 12.5 |
| MarketAxess | 6.5 | Finance | Richard McVey | 1 | 9.1 |
| Chefs' Warehouse | 6.7 | Distribution Services | Christopher Pappas | 1 | 10.0 |
| Oaktree Capital Group | 6.7 | Finance | Bruce Allen Karsh, Howard Stanley Marks | 3 | 9.1 |
| Under Armour | 6.8 | Consumer Non-Durables | Kevin Plank | 1 | 10.0 |
| LHC Group | 6.9 | Health Services | Keith Myers | 1 | 9.1 |
| Wynn Resorts | 7.0 | Consumer Services | Stephen Alan Wynn | 2 | 10.0 |
| MacroGenics | 7.1 | Health Technology | Scott Koenig | 1 | 12.5 |
| CommScope | 7.1 | Electronic Technology | Frank Drendel | 2 | 11.1 |
| WR Berkley | 7.2 | Finance | William Robert Berkley | 1 | 11.1 |
| SS&C Technologies | 7.2 | Technology Services | William Charles Stone | 1 | 12.5 |
| Vonage Holdings | 7.6 | Communications | Jeffrey Adam Citron | 1 | 11.1 |
| Mercury General | 7.6 | Finance | George Joseph | 1 | 11.1 |
| Boston Beer | 7.6 | Consumer Non-Durables | Jim Koch | 2 | 11.1 |
| Cloudera | 7.6 | Technology Services | Michael Olson | 1 | 11.1 |
| AMC Networks | 7.7 | Consumer Services | Charles Francis Dolan | 0 | 14.3 |
| Cohen & Steers | 7.7 | Finance | Robert Hamilton Steers, Martin Cohen | 0 | 14.3 |
| ATN International | 7.7 | Communications | Cornelius Prior | 0 | 14.3 |
| Hersha Hospitality Trust | 7.7 | Finance | Hasu Shah | 0 | 14.3 |
| GAMCO Investors | 7.7 | Finance | Mario Joseph Gabelli | 0 | 14.3 |
| Costco Wholesale | 7.7 | Retail Trade | Jeffrey Brotman | 0 | 14.3 |
| USA Compression Partners | 7.7 | Industrial Services | Eric Dee Long | 0 | 14.3 |
| ResMed | 7.7 | Health Technology | Peter Farrell | 1 | 14.3 |
| Marcus & Millichap | 7.7 | Finance | Bill Millichap, George Marcus | 0 | 14.3 |
| Tesla | 7.7 | Consumer Durables | Elon Reeve Musk | 0 | 14.3 |
| Pure Storage | 7.9 | Electronic Technology | John Colgrove | 1 | 12.5 |
| Benefitfocus | 8.3 | Technology Services | Shawn Jenkins, Mason Holland | 1 | 12.5 |
| Celldex Therapeutics | 8.3 | Health Technology | Anthony Marucci | 2 | 12.5 |
| Juno Therapeutics | 8.4 | Health Technology | Hans Bishop | 3 | 11.1 |
| CoStar Group | 8.4 | Technology Services | Andrew Florance, Michael Klein | 1 | 12.5 |
| Shake Shack | 8.5 | Consumer Services | Daniel Harris Meyer | 1 | 12.5 |
| TripAdvisor | 8.5 | Consumer Services | Stephen Kaufer | 1 | 12.5 |
| Flexion Therapeutics | 8.5 | Health Technology | Michael Clayman | 2 | 11.1 |
| Summit Materials | 8.5 | Non-Energy Minerals | Thomas Hill | 1 | 12.5 |
| Laredo Petroleum | 8.5 | Energy Minerals | Randy Foutch | 1 | 12.5 |
| Corcept Therapeutics | 8.6 | Health Technology | Joseph Belanoff | 1 | 12.5 |
| Charles Schwab | 8.8 | Finance | Chuck Schwab | 1 | 13.3 |
| Nexstar Media Group | 9.1 | Consumer Services | Perry Sook | 1 | 14.3 |
| Trade Desk | 9.3 | Commercial Services | Jeffrey Terry Green | 1 | 12.5 |
| Yext | 9.3 | Technology Services | Howard Lerman, Brian Distelburger | 1 | 14.3 |
| AAON | 9.4 | Producer Manufacturing | Norman Asbjornson | 1 | 14.3 |
| Greenhill | 9.5 | Finance | Robert Greenhill | 1 | 14.3 |
| Seattle Genetics | 9.6 | Health Technology | Clay Siegall | 3 | 12.5 |
| Huntsman | 9.7 | Process Industries | Jon Meade Huntsman | 1 | 12.5 |
| EPAM Systems | 9.7 | Technology Services | Arkadiy Dobkin | 1 | 14.3 |
| Finisar | 9.7 | Electronic Technology | Jerry Rawls | 1 | 14.3 |
| Pinnacle Financial Partners | 9.8 | Finance | Terry Turner, Rob McCabe | 3 | 14.3 |
| Fortinet | 9.8 | Electronic Technology | Michael Xie, Ken Xie | 1 | 14.3 |
| Quotient Technology | 9.9 | Commercial Services | Steven Boal | 2 | 14.3 |